The times have changed and legal marketing is not what it used to be. If you want the upper hand in competing with today's new tech-savvy personal injury attorneys, as the CEO of a long-time lawyer marketing company, I recommend the following marketing tips.
Marketing tips for personal injury lawyers
Personal injury marketing is a lot different today than it was just a few years ago. Many in the business have eschewed getting involved in the seemingly confusing world of online marketing, but those that haven't or won't, will surely get left behind. People are looking for lawyers online and you need to be a part of the change, if you want to reach potential clients.
Here are some marketing tips for personal injury lawyers that will help you better communicate with your target audience.
Blogging: A personal injury blog on your website is absolutely beneficial to your legal marketing strategy. Google and other search engines want to see new content on your website, and blogs that are consistently added take care of this. When the search engines are happy, you will rank better in organic searches. It will also help turn a visitor wondering whether to use your services into someone who will contact you. Blog topics can range from safety issues, different areas of your practice, to relevant news items.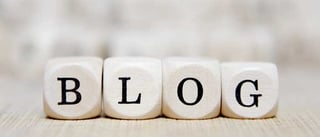 I urge you to post regularly and often. If you don't have the time to do this, don't worry. We can do it all for you.
Content Offers: Content offers are meant to help you get leads, build your target audience and keep your brand alive in the minds of potential clients. Content offers are gems at getting the visitor's contact information. The offers should be educational in nature, helpful, relevant to your business and speak to the needs of the potential client. For example, a content offer can take the form of a how-to guide, such as what to do after a car accident, or a guide explaining the personal injury claims process.
See an example here:

Again, don't be intimidated by creating or designing a content offer. We can take care of this. It's what we do.
Social Media: Social media platforms like Facebook, Twitter and Linked In can offer you a new world of potential clients and keep your name out there for possible future reference. You can post copies of your blogs, talk about what your personal injury firm is doing in the community, give personal greetings for various holidays, and network with professionals.
I won't kid you. Managing your social media sites is time-consuming. Let us do it for you.
These are only a few of the legal marketing tips I recommend. In later articles, I will discuss other personal injury marketing strategies that can make a real difference in your web presence.
But don't wait until the ship has sailed. Jump aboard! Let my professional teams help you navigate the waters of online legal advertising so you won't have to. Call us and we'll set you on the right course.
Group Matrix Blog – November 6, 2017 – by Sharon Bowles